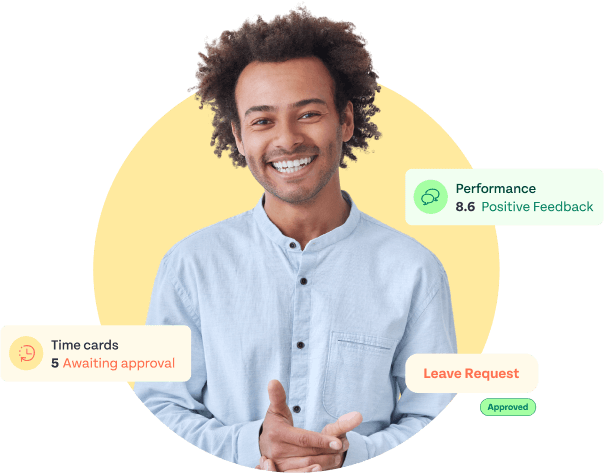 Look. We Get It.
We totally get it - Consultants juggle a bunch of clients, each with their own quirks. And hey, being an SME, you're no stranger to the resource shuffle and needing extra know-how in-house.

Watch issues pop up in real-time (be the superhero consultant who swoops in!) and score major insight into what's cooking in your clients' businesses. Cha-ching! That's your ticket to upselling your awesome services.
It's like your consultant cape just got a major upgrade!

Let's Partner Together
We've boiled it down to six areas that we can help out.
Your client. Your system
Directly manage clients on the platform
Built-in client help desk and ticketing
Deliver services through the platform
Complex clients. Simple solutions
Time, attendance and rotas
ATS and Performance Management
Smart documents with e-signature
Operational Efficiency
Focus on value-added work
Reduce internal administration
Grow your billing potential
Backup for your team, white labelled
Employee Relations Support
Consultants panel on standby
Model HR Documents and letters
Recurring Revenue
Unlock your earnings potential
Earn recurring income through a client lifecycle.
Better Client Engagement
Develop deeper client relationships
Instant insights into client activity
Create new opportunities for revenue
Partnership Overview
We've got you covered for everything you need to help your clients achieve their goals, while expanding and enhancing your offerings.
1
Unified HRIS to support all your clients
2
One-click access to client accounts
4
Model HR documents & Knowledge Centre
6
Dedicated account manager
8
Generous commission structure
10
On-demand Employee Relations support
Become a Partner
Contact us today and we'll take you through our unique blend of technology and know-how that will bid farewell to the boring, keep you keep your clients compliant, and create the space for the opportunities they deserve.
Email: partnerships@hrduo.com

Call:
UK: 0121 295 7330
IRL: 01 211 8800
Get in touch & Speak with us