Staff Retention Guide
Endless discussions have ensued on the topic of staff retention, yet the secret sauce continues to elude many. The truth is, it's not an arcane alchemy or an elusive magic trick; it's a genuine understanding of what your people seek, desire, and yearn for in their professional lives.
It's an ardent commitment to addressing their needs, nurturing their growth, and celebrating their achievements.

So, let's get straight to it - here's our staff retention guide, created with care by HR people who understand what truly matters to your team.
Tap in to our industry know-how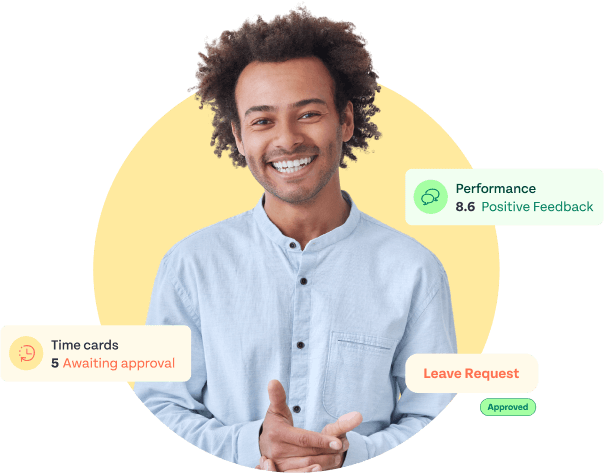 Look. We Get It.
We built HR Duo with small to medium-sized businesses at the top of our minds, whether or not they have a dedicated HR department.
Our plug-and-play HR technology is built by some of the finest HR minds around, which you can also tap into through our unique know-how services.
Why HR Duo is the Unbeatable Choice
Here are a few standout reasons why HR Duo reigns supreme over competitors and alternative HR management systems.
Streamline Your HR Processes
From attracting new talent to managing the entire employee lifecycle; our platform simplifies and accelerates your HR processes like never before.
Unmatched HR Expertise
Access the collective knowledge base of some of the leading HR minds in the industry, and benefit from expertise, guidance, and best practices.
Tailored for Your Business
Specifically designed for small to medium businesses with 50-500 employees, our platform offers the scalability and flexibility you need to adapt and grow.
Simplify Administrative Tasks
Effortlessly handle leave management, track employee records, and perform essential HR administrative duties - all in one place.
Compliance & Risk Management
Our system ensures you remain up to date with the latest legal requirements, minimising the risks associated with non-compliance.
Supercharge Your Talent Acquisition
Find and keep top talent by streamlining your hiring process, from creating engaging job postings to managing interviews and onboarding new staff.
Enough talk, why not take a look for yourself?
We know your time is short, so before you book in a personalised demo with our expert team, take a sneak peek here.